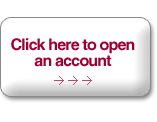 If your objective is to decrease the hiring cycle and avoid uselessly repeating the selection or recruiting process, it is in your interest to gauge candidates' overall skills in order to make the best choice when filling a vacancy.

ProfileSoft's assessment tool is especially appropriate to meet the increasing selection needs of small and large enterprises. It is entirely computerized, available on-line, user friendly, fast and efficient - and will help you save money, time and energy!




Traditional
Method
ProfileSoft
Method

% of efficacy
20%
80%
(4 times more effective)
Hours / hiring
100 hours
20 hours
(5 times more)
Time / hiring
10 weeks
2 weeks
(5 times faster)
Costs / hiring
10 000 $
2 000 $
(5 times less)



Wondering when ProfileSoft intervenes in the hiring process? From the very beginning!

First, you design a generic or standard model of the position to be filled. Once you have advertised the position in the media of your choice, interested candidates will only need to complete a "Profile" on-line (www.monprofil.ca). Using such profiles we establish an impartial and enlightened "Match" among all candidates and the generic model. You are then provided access to the profiles of 3 to 5 candidates who are the most compatible with your needs. You are only required to pay for those profiles that really meet your expectations.

The selection profile provides you with a detailed list of candidates behaviours that are professionally meaningful, his or her performance conditions as well as an interview guide and an integration plan. In short, you have access to the concrete tools required for effective decision-making.

It is important to remember that the outcome of any selection process directly impacts performance, work methods, labour force composition and in the long-term, corporate culture.