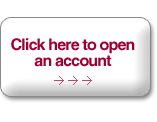 Certainly, the most effective way of optimizing your current human resources is through training and development. By establishing team profiles and by planning employee development, you can identify your needs and decrease employee turnover.

Members of your team will also benefit as training has traditionally been an element of motivation and an excellent stimulus!

The ProfileSoft tool is especially designed to analyse your development and training needs. It provides an assessment of technical knowledge in various key sectors, particularly in terms of communication, planning including staff management and monitoring, sales and marketing for sales professionals.

Being specifically aware of your team's needs will provide you the opportunity to design a development and training plan that is perfectly adapted to your organization and while making the most of each and everyone!