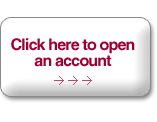 Need a general overview of your team? Would you like to identify its strong and weak links, to understand how team members deal with stress and have key knowledge of each person's specific skills? ProfileSoft is made for you!

Indeed, our system provides access to objective potential assessment of employees within a given organization or within a division of the organization. Consequently, measurement of work related behaviours, acquisition of various skills (communication, planning, management and staff supervision in particular) and the level of wellness of team members can be used to objectively assess the potential of any given group within your organization.

The detailed report we will subsequently submit will provide you with a global overview of your organization, a more in-depth understanding of its various components and specific planning aids for training and motivation.

In other words, what we offer is a valuable family picture.